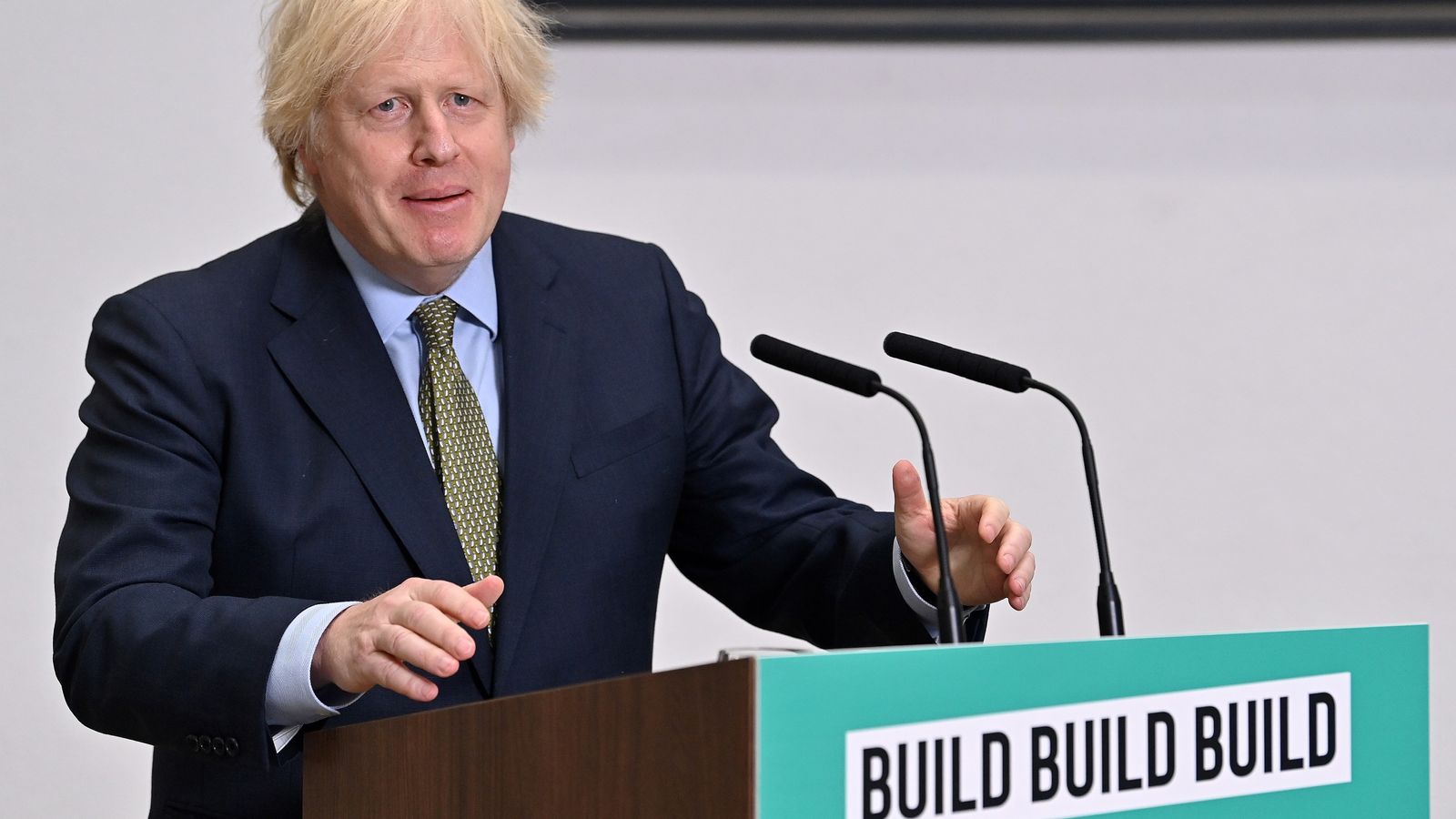 The prime minister has not ruled out raising taxes to pay for his multibillion-pound coronavirus recovery plan.
Boris Johnson has promised to "build, build, build" to help the UK through the effects of the COVID-19 outbreak, including £5bn to accelerate infrastructure projects across the country.
Asked by Sky's political editor Beth Rigby whether taxes will have to be increased to pay for it, the PM did not rule out the prospect.
"I remain absolutely determined to ensure that the tax burden, insofar as we possibly can, is reasonable and that we continue to be a dynamic, competitive, open market economy," he said.
"I think that's what people will want to see."
The party's manifesto for the 2019 general election promised: "We will not raise the rate of income tax, VAT or National Insurance."