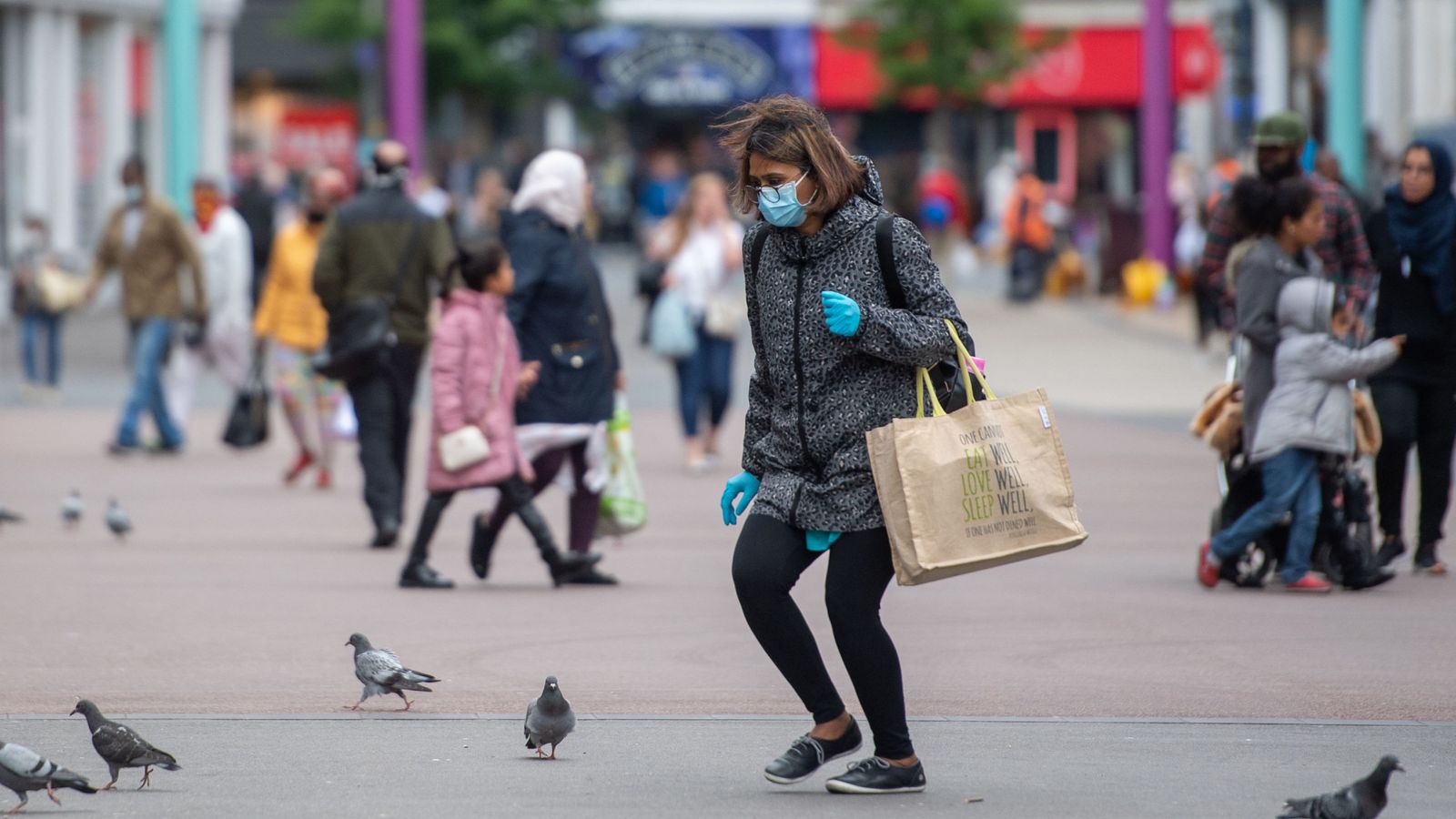 Leicester will keep coronavirus restrictions in place as part of the UK's first localised lockdown.
Non-essential shops will shut again tomorrow and schools will close from Thursday, Health Secretary Matt Hancock told the House of Commons this evening.
People living in Leicester are being urged to "stay at home as much as they can" and the nationwide easing of lockdown planned for 4 July does not apply to them, he said.
A walk-in testing centre is also being set up in the city for people with symptoms, with extra funding going to all Leicestershire councils to help support businesses and those forced to self-isolate.
The relaxation of rules for people who are shielding in the area – planned for 6 July – cannot go ahead either.
Leicester accounts for 10% of all coronavirus cases reported across the country over the past week, with 135 per 100,000 people.
Mr Hancock said the measures will be reviewed in two weeks and will not be in place "any longer than necessary".
They will not only apply to the city of Leicester but also the surrounding area, he added.
The Health Secretary said: "Having taken clinical advice on the actions necessary and discussed them with the local team in Leicester and Leicestershire, we have made some difficult but important decisions.
"We recommend to people in Leicester, stay at home as much as you can, and we recommend against all but essential travel to, from and within Leicester.
"We'll monitor closely adhering to social distancing rules and we'll take further steps if that is what's necessary."
Children whose parents are key workers will still be able to go to school, he added.